Meet Kyle our newest team member at MWM. We decided to have a QNA with Kyle so we can get to know him better.
When Kyle first joined our team at Macintyre Wealth in October 2021, he was an instant hit.
He initially joined us twice a week as part of our collaboration with Breadalbane Academy's work experience initiative, helping young people to gain a better understanding and experience of the workplace.

For any young person, walking into a work environment is nerve wracking but Kyle took the entire experience in his stride and with guidance, help and a warm welcome he was made to feel part of the team.
As a small business in a rural community there were many areas Kyle was able to instantly work on. We introduced him to new clients, he attended meetings and events and has been helping to develop some of our digital marketing materials.

We are now in July 2022 and we have developed a confident, collaborative and committed individual that's returning to the office under full time employment with training being provided by the Charted Institute of Marketing. This has all been made possible with the support of the Young Person's Guarantee.

Macintyre Wealth works closely with the Workshop Aberfeldy, a social enterprise which offers young people a chance to gain direct practical skills as well as transferable employability skills, empowering them to successfully find employment or further training. Values which align very closely with our own.

As part of this collaboration, Kyle will be helping to provide support to the team at the Workshop Aberfeldy with their digital marketing. They are equally excited to be working with him.
As he joins us once again, we thought it would be the perfect time for a Q+A with Kyle so you can all get to know him a little better…
How would you sum up your experience at Macintyre Wealth?
It's been one of my best experiences to date. I have learned new skills, met incredible people (both in and outside the office) and really built up both my confidence and work mindset. It's been a privilege to be able to try so many new things in such a supportive environment and it's an experience I will never forget.
Describe a typical day at the office.
A day at the Macintyre office begins with a 9am cup of tea, quickly followed by a team meeting to set the priorities for the day. During the morning I can normally be found brainstorming, adding content or improving our social media channels or website, and thinking of new marketing ideas. At lunchtime, you'll find us eating together and usually talking about our favourite singers or great weddings we've been to (we always have a laugh). Then it's back to work! Depending on the day, I could be working on client data, website coding or designing marketing materials. No two days are ever the same as the work varies so much, but every day is filled with productivity and lots of fun.
What has been the best project you've been involved in?
12 days of MWM, our annual Christmas marketing campaign. It was an eye opener to see how early we start working on it but also heart-warming to see all the organisations and charities that are immensely grateful for what MWM provides. It's something I'm looking forward to working on again this year.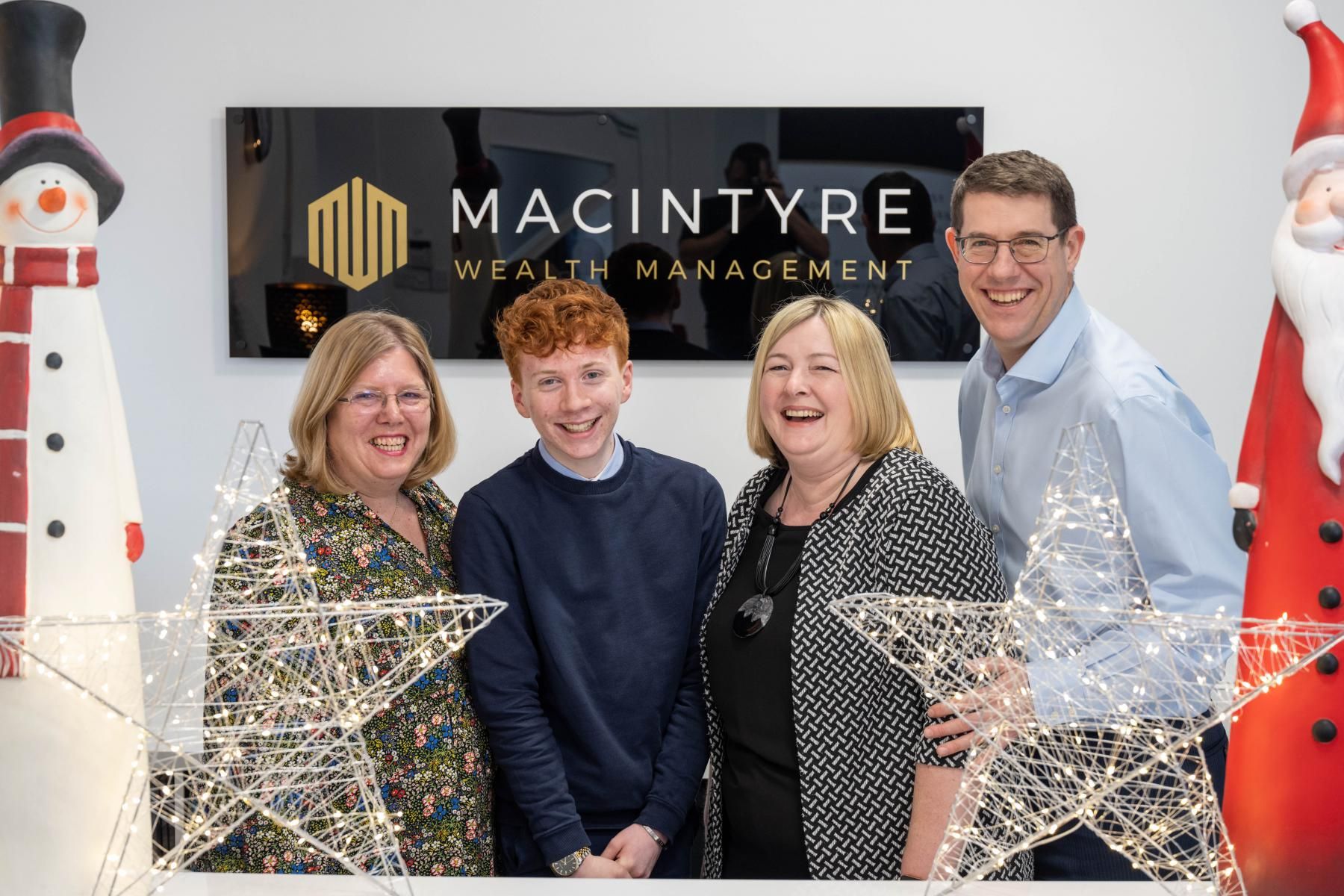 What skills have you developed in the last nine months?
The team at Macintyre Wealth have helped me immensely. My communication skills are sharper, I'm more confident making client calls, I understand the importance of team work and how to interact with clients in the office. I've worked on my time management and learned about the importance of cyber security when dealing with client data. The list is endless but the most important skill I've developed is the ability to set personal boundaries. I've previously had struggles with my mental health so that's been an important lesson for me and something that both Andrew and Jennifer have been extremely supportive of.
You recently spoke at the Pupils Voice Conference at Breadalbane Academy. Tell us about it.
It was an experience! As it was my first public speaking event, I was a little nervous. However, I rehearsed my speech to everyone at the office - multiple times - and I knew I had something important to say. I'm so pleased I did it and I am really proud of myself for being able to stand up in front of so many people and share my experience.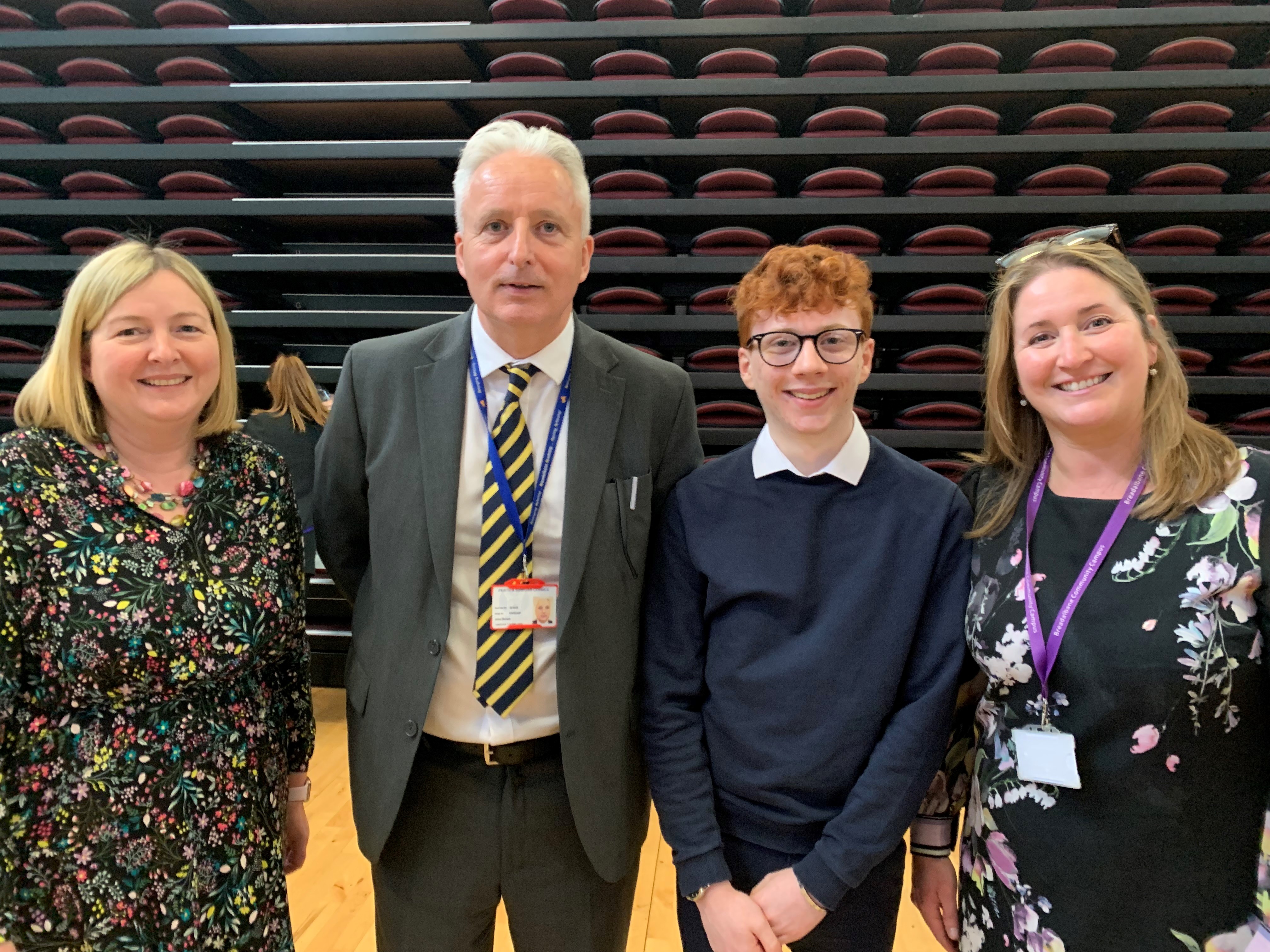 You'll also be providing support to the Workshop Aberfeldy. What are you most looking forward to about working with the team?
I can't wait to help the Workshop Aberfeldy with their online presence, particularly their website and social media channels. I'm also looking forward to learning more about the organisation and meeting a whole bunch of new people.
What do you hope to achieve from your employment with Macintyre Wealth?
I hope to gain a better understanding of digital marketing, particularly social media. I'm also planning to complete my Chartered Institute of Marketing Certification which will give me the essential skills needed to enter the marketing industry and be able to perform professionally in a support level role within the workplace.
Then the world is my oyster!