Community
As a local business operating in a rural area, the team are committed to giving back to the community in which they live and work.
12 days of MWM
Kindness is a language everyone understands. Especially at Christmas, which is why we launched 12 days of MWM in December 2020 – an annual Christmas campaign with the sole purpose of giving back.
Each day, during the first 12 days of Christmas, we donate to charities and projects doing incredible things. Rather than just donate through financial support, we want to make a real difference to those smaller charities, delivering actual help where it is needed. From providing power tools to the local men's shed, donating blood at the local blood bank, through to gardening equipment for care homes.
We want to make sure that whilst helping the local charities, we support our local small businesses too. This is why we try to ensure we buy all donations from within the community.
The campaign provides a wonderful opportunity to meet the individuals behind the scenes and share the wonderful work that they do year-round.
Shoe box appeal
Every year we support the work of the Blythswood Shoesbox appeal. The entire Macintyre Team, including the children, pull together to fill a number of shoeboxes with essential and fun goodies, to bring joy and to help vulnerable communities across Eastern Europe at Christmas time.
Community Council
Jennifer is well-known for wearing many hats within the local community, one of which she wears when she represents the community council in tackling local issues. Passionate about giving back to the community, she takes part in litter picks and works with multiple agencies such as the local council, police, fire service and rangers in addressing such issues to find solutions to protect the beauty of Highland Perthshire.
This has also included working with local MSPs to tackle these issues at a national level.
The Workshop Aberfeldy
Jennifer is on the Board of Trustees and the Treasurer for The Workshop Aberfeldy, a local organisation passionate about supporting young and disadvantaged people into employment. As part of our commitment to help the workshop, we encouraged them to apply for a grant from the St. James's Place Charitable Foundation and were delighted to present them with a £9,500 cheque. Always ensuring we use local businesses wherever possible, we engaged the Workshop to create the beautiful bespoke window boxes outside our Aberfeldy Office.
"Macintyre Wealth Management have been a great friend to The Workshop Aberfeldy, both using our services and recommending us to others, as well as supporting us to gain funding from the St. James's Place Charitable Foundation, enabling us to offer employment to those furthest from the job market."
Gina Wallace, Founder & Senior Operations Manager
The Breathe Project, Aberfeldy
Here at Macintyre Wealth, we are huge advocates of The Breathe Project. Their mission is to deliver professional youth work and over the last 12 years, they have become an instrumental part of our local community and a lifeline for our young people. This is why we're committed to helping them in any way we can, from monthly financial support, to IT donations, organising activity days out at Loch Tummel Sailing Club and assisting with their employability workshops. More recently Jennifer took on the role of a dragon in The Breathe Project's rendition of Dragons' Den.
Not one to miss an opportunity, Jennifer has successfully worked with our IT provider to ensure that The Breathe Project receive recycled IT equipment. Every two years the computer hardware is replaced and rather than being sent back to the central hub, this is now redistributed to The Breathe Project for their tech suite.
"Over the past year Macintyre Wealth Management Ltd have been instrumental in supporting the work of The Breathe Project, through use of premises, financial assistance and by providing networking opportunities. Without Andrew & Jennie's support we would not be able to reach as many young people throughout Highland Perthshire."
Franny McGrath, Youth Director
Our work with schools
Many will agree that children's financial habits begin forming at a young age. Without a working knowledge of money, it is far more difficult to do well in life, which is why we're committed to financial education. We're actively working with Breadalbane Academy to deliver accredited financial education workshops to young people, as well as taking on students for work experience in our practice.
We also help to coordinate the Futures Programme, working in partnership with The Breathe Project, the local school and businesses, offering young people the opportunity to take part in a programme of ongoing mentoring and work experience. This aims to help pupils enhance their work-related skills and achieve their potential in Highland Perthshire.
Whether it is creating opportunities to earn money or instilling a habit of saving - it's fundamental that we help young people to make smart spending decisions and show them how their money can grow.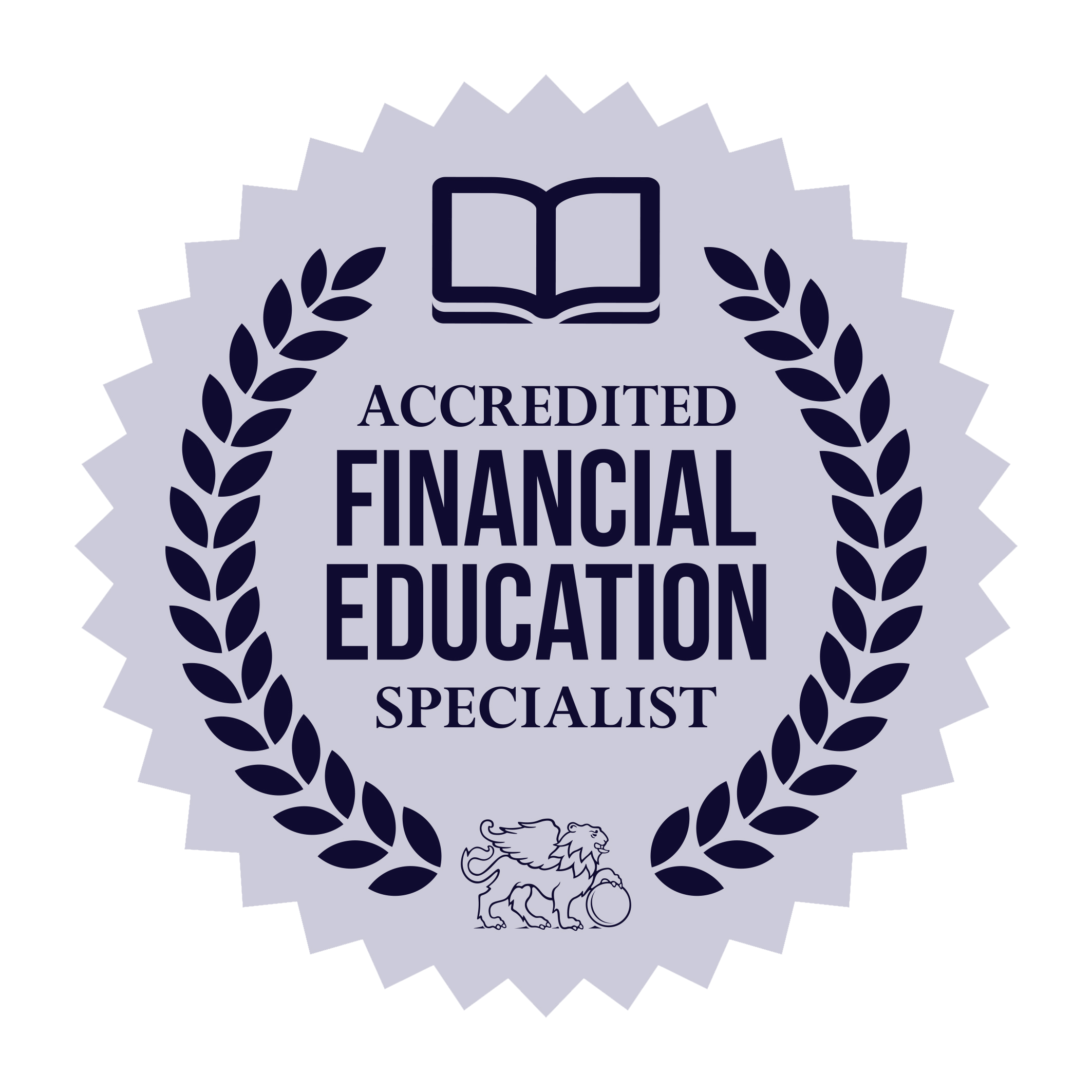 Loch Tummel Sailing Club
The Macintyre family are all very keen sailors and have been involved with Loch Tummel Sailing Club for many years. In fact, Andrew's grandparents were founding members of the club in the 1960's. Keeping the tradition going, Jennifer spends much of her spare time as the Vice Commodore of the club, whilst Andrew and their children enjoy spending time out on the water. The sailing club is a fantastic asset to the community, it is very family-oriented and runs a full program of activities throughout the sailing season.
Jennifer has been instrumental in helping the club to obtain grant funding and due to her connection with the various youth groups within the locality, she has arranged activity days, kids' camps and works with the Scouts and local schools to introduce more young people to water sports.
Feldy-Roo
Feldy-Roo and the Aberfeldy community managed to cook and deliver almost 50,000 free meals to our isolated residents during the Covid-19 national lockdown. Macintyre Wealth Management and the entire community pulled together to help provide the financial support necessary to deliver free lunches, newspapers and evening meals to the most vulnerable members within our local area throughout the entire period of lockdown.
"We received financial support from many of our local businesses which was key in the beginning of the project to get it off the ground. One of these businesses, Macintyre Wealth Management, who had only just opened prior to lockdown, generously gave us much needed support right at the start. Jennifer and Andrew went even further by funding our residents newspapers for a couple of weeks. We found during lockdown this was an important, but costly part of our service and we were and are so grateful for this support.
A lasting legacy has been left in Aberfeldy on community spirit and togetherness. So much of our community were involved and we are very thankful to Macintyre Wealth Management for their speedy support when most needed."
Gavin Price MBE, Feldy-Roo
The Birks Cinema
The Covid-19 pandemic brought an additional need for looking after those around us. We reached out to The Birks Cinema, Cafe and Community Hub, who were in desperate need of financial aid after being hit hard by the national lockdown and gave them a helping hand. Donations from small businesses and members of the community meant that this amazing facility managed to weather the storm.
"Following the imposition of the Covid-19 lockdown, The Birks Cinema Trust worked alongside another local charity, Tay Valley Timebank, to jointly utilise our resources and set up a Covid-19 support group. We have received financial support from many organisations over the years, one of these being Macintyre Wealth Management and we couldn't be more grateful for the support that we have received from them."
The Birks Cinema Trust
St. James's Place Charitable Foundation
The St. James's Place Charitable Foundation is the philanthropic arm of the St. James's Place Wealth Management Group (St. James's Place). The Foundation has been supporting those in need since 1992, making a positive and lasting difference to people's lives by awarding grants to charities registered in the UK to assist them in the incredible work they do every day. So far, they've raised and distributed over £100 million to thousands of charities.
The Charitable Foundation has been keen to support small to medium-sized charities that can benefit substantially from relatively small grants. Hundreds of small charities have benefited as a result. Macintyre Wealth Management pay a monthly covenant to the St. James's Place Charitable Foundation and have successfully supported local charities with their applications to the fund.